About
Captain Stephen E. Sanislo Elementary School
Our Vision
Sanislo is a safe learning community dedicated to building respectful and responsible citizens and empowering all learners
---
About Sanislo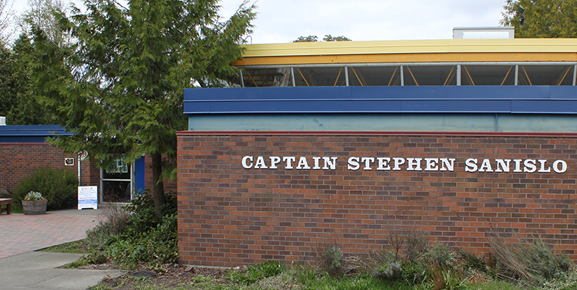 Sanislo Elementary has been a part of the South Delridge neighborhood for over forty years. It began in 1969 as an open concept school with a staff that was dedicated to connecting with children and their families as individuals and as members of a loving community of learners. To this day, the physical structure of our school imprints our program with a dedication to collective, community based learning.
Our classes are organized into teams of two at each grade level, and they all share a space with others on the team. Our K through 2nd classes meet in open spaces that are shared by two classes, and our 3rd through 5th classes all share what is known as the Big Top. Our school is a hive of busy,active learning where every child grows with an appreciation of being connected with neighbors.
Starting in kindergarten our children are treated with respect and shown that we believe each and every one of them will become strong readers and writers, and learn to use math skills to solve difficult problems. Our classes dedicate three large blocks each day to reading, writing and math. Along with that academic core our students learn science and social studies, as well as art, music and physical education.
Many former Sanislo students have returned as Sanislo parents, and they all recall pieces of their Sanislo experience that are still here today. Our open classrooms and huge play ground and adjacent wetlands have always lent themselves to active, hands on learning. Environmental studies with community partners providing content and expertise are an important part of our curriculum. Field trips leave Sanislo for exciting places to learn in the bigger world.
Sanislo is about involvement for families and engagement for children. Our families support an active PTA, which in turn sponsors many family night activities as well as a schedule of after school clubs. We partner with community organizations to offer tutoring for our students, and environmental education experiences.
Contact Us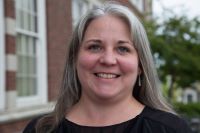 1812 SW Myrtle
Seattle, WA 98106
Main Office: 206-252-8380
Fax: 206-252-8381
Principal: Erika Ayer
ejayer@seattleschools.org
School Admin: Cheryl Eugenio
cjeugenio@seattleschools.org